Become a DogRook Ambassador
With DogRook community membership you have a great chance to become our ambassador.
What will you get from being an ambassador?
Special bonus program, opportunity to test our new products first and more.
Are you qualified?
Yes, in case you have an active public dog Instagram or YouTube account with min. 300 followers and love dogs.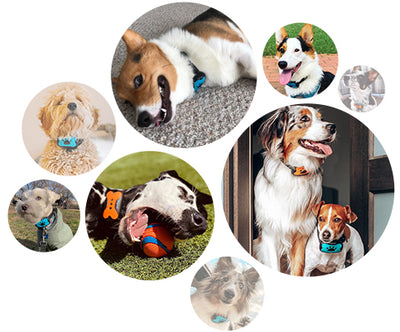 Become an Ambassador

Join now
DogRook Community for Dog Owners and Pet Lovers
DogRook Community - it is where all dog lovers can communicate, share tips and experience with each other.
We at DogRook are trying to create humane and eco-friendly products, it's better for you, your lovely pet and our environment. If you share our goals, we invite you to join our community. We are sure that the real happiness is caring for your pet. 
Become a Part of DogRook Community in Two Steps
For becoming a member of our community you just need to do only 2 steps: 
1 - enter your email,
2 - push button "subscribe" 
That's all and you have DogRook Community membership in your pocket, never been that easy. 
Advantages From the DogRook Community Membership
As a DogRook Community member you will get: 
Special discounts and offers;
Free access to dog training courses by DogRook Pet School;
DogRook Podcasts made by our professional cynologist Alex;
Our exclusive newsletter;
Helpful articles in DogRook Blog that will increase your knowledges about your pet;
You will first know about all updates on our websites, new products, special or temporary offers, new articles and so on. 
DogRook Ambassador Program for You
Also, as a DogRook community member, you will have a chance to become our brand ambassador. Have an Instagram or Youtube public dog account? This option is exactly for you!
The conditions are very simple and easy to do. You just need to be a real pet lover and have a public dog account on Instagram or Youtube with a minimum 300 followers. From time to time talk about us with your followers, share feedback and show them our products that you and your lovely pet use. From being a DogRook Ambassador you will get a special bonus program prepared for ambassadors, a privilege as first person to test DogRook new models of barking collars, upgraded grooming tools and so on. 
Let's create a friendly dog ecosystem together, join the DogRook Community now.